Lost Your Password or no Log-in Credentials Received?
Keep reading below!
Logging into Your Site to Access the Dashboard
Log in as a site admin by clicking on 

 on the right side of the page footer.  You can also use this link to return to your site dashboard if already logged in.
You can also log into any WordPress site by adding /wp-admin to the end of the site URL, i.e., subdomain.usnachapters.net/wp-admin.
If you can't remember your password, or a new user says they never received log-in credentials or they accidentally deleted the message, you easily send a password recovery by clicking on Lost your password? in the log in window.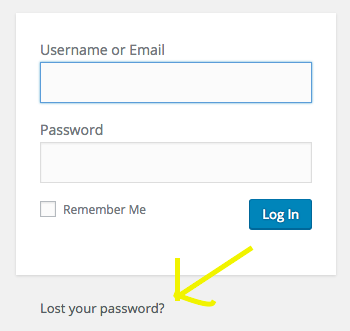 Password reset messages are sent out immediately (receipt usually measured in milliseconds).  If still not received, the problem is probably an issue of the recipient.